[News Release] 18 Sep 12 – Nelsontyc plays Maroon 5 with Chinese instruments (The New Paper)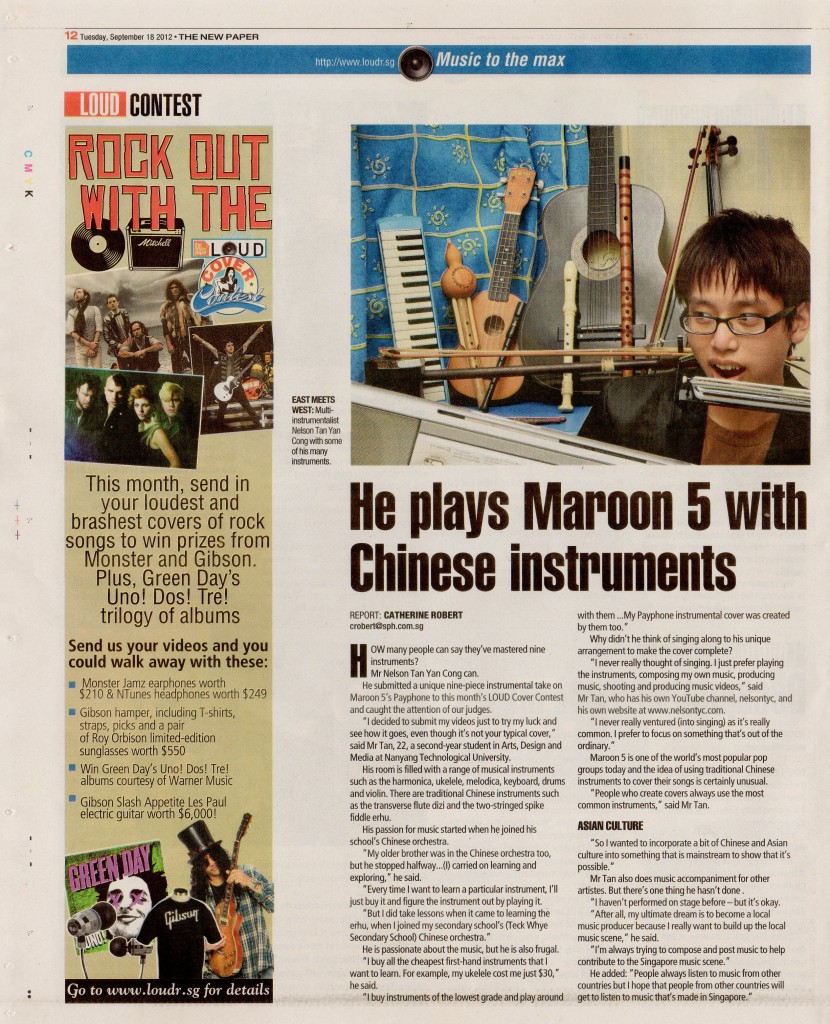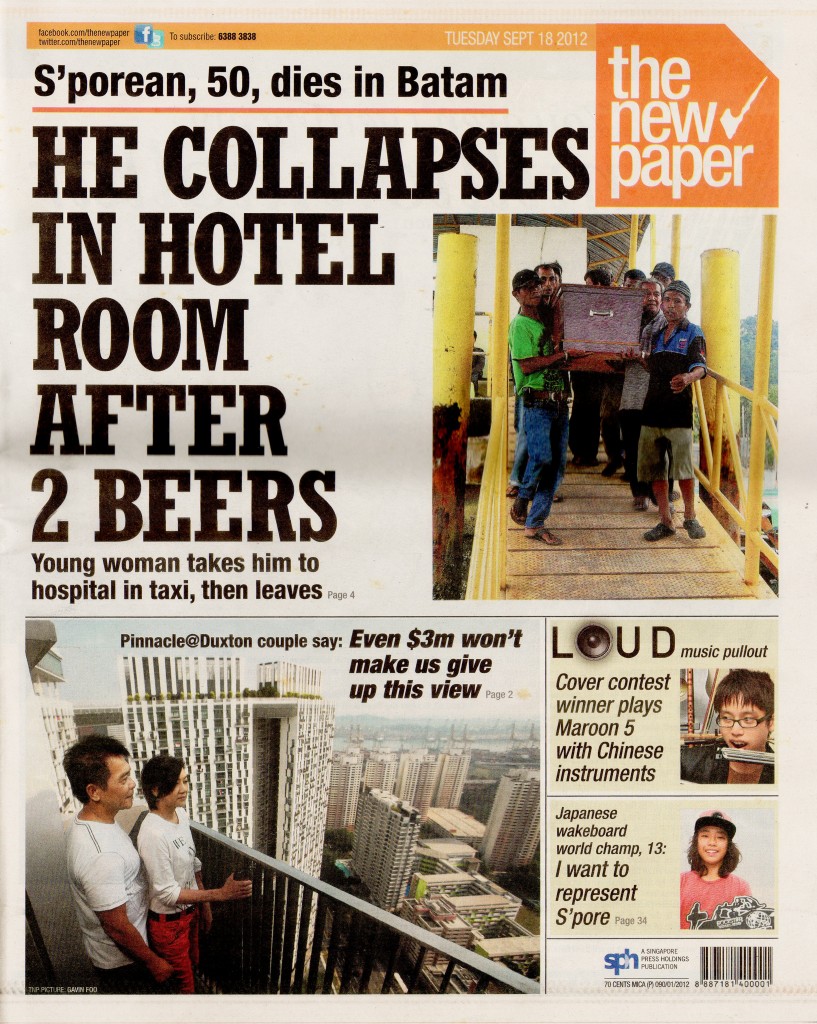 From The New Paper:
How many people can say they've mastered nine instruments? Mr Nelson Tan Yan Cong can.
He submitted a unique nine-piece instrumental take on Maroon 5's Payphone to this month's LOUD Cover Contest and caught the attention of our judges.
"I decided to submit my videos just to try my luck and see how it goes, even though it's not your typical cover," said Mr Tan, 22, a second-year student in Arts, Design and Media at Nanyang Technological University.
His room is filled with a range of musical instruments such as the harmonica, ukelele, melodica, keyboard, drums and violin. There are traditional Chinese instruments such as the transverse flute dizi and the two-stringed spike fiddle erhu.
"So I wanted to incorporate a bit of Chinese and Asian culture into something that is mainstream to show that it's possible."
Mr Tan also does music accompaniment for other artistes.