[News Release] 08 Aug 12 – "Your Music Seminar" invites local music talents to share their experience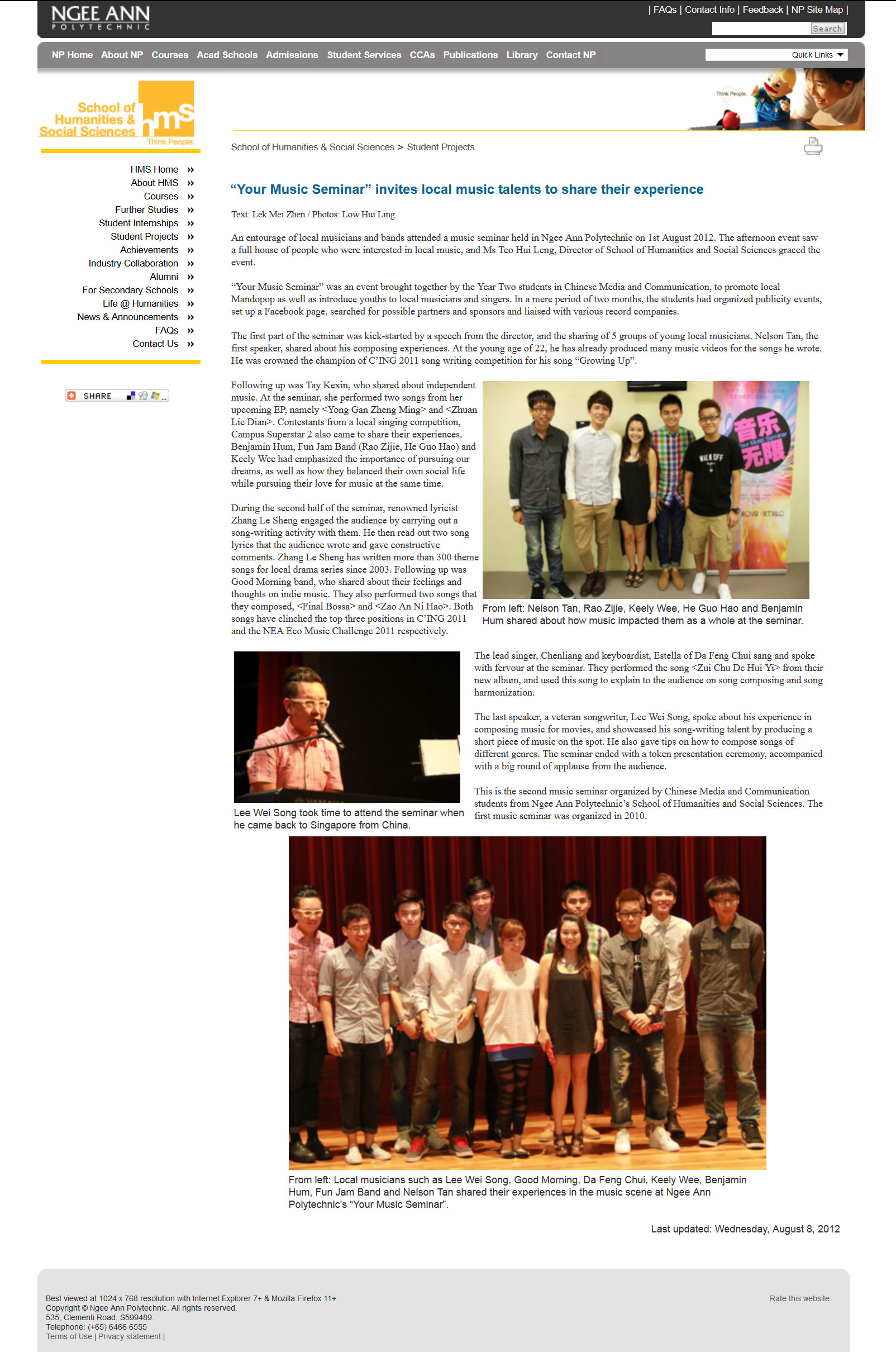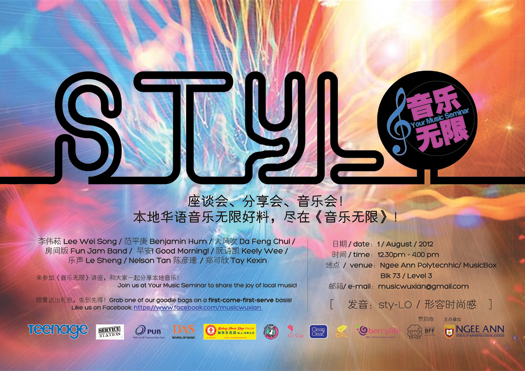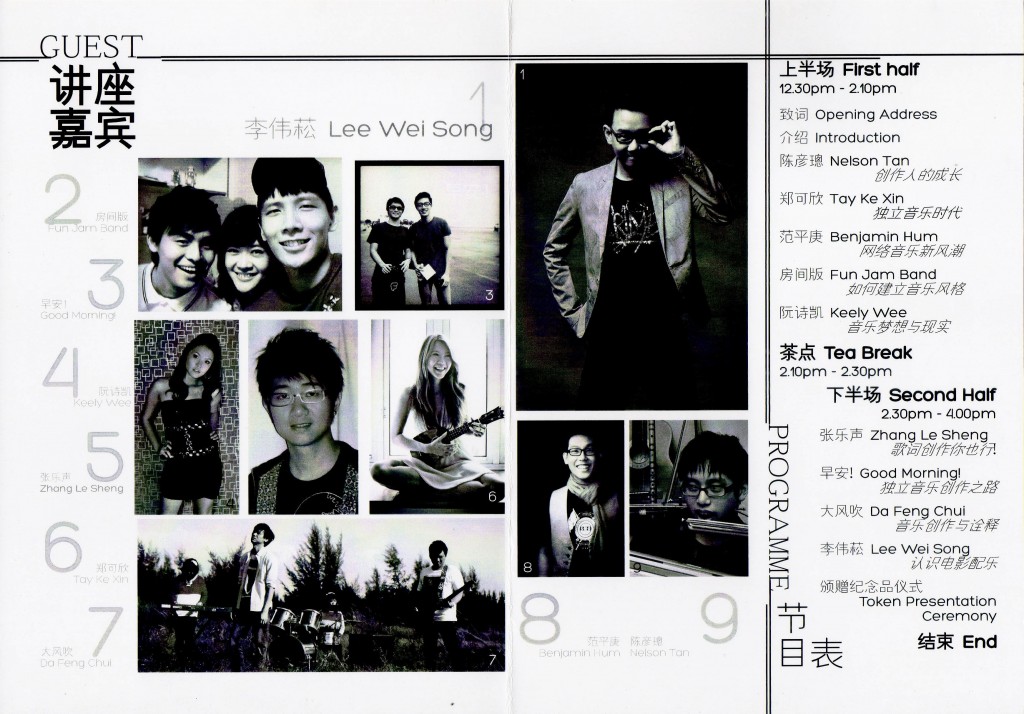 Website Version:
https://datafiles.nelsontyc.com/newsrelease/Your%20Music%20Seminar%20invites%20local%20music%20talents%20to%20share%20their%20experience.htm
From Ngee Ann Polytechnic:
Singapore – A star-studded cast of Iocal Chinese pop musicians and singers performed Iive at a music seminar held at Ngee Ann Polytechnic's Music Box at 12.30pm today. The four hour Iong "Your Music Seminar" involved nine groups of guest speakers, including celebrated songwriter and producer Lee Wei Song, renowned Iyricist Le Sheng, "Campus SuperStar female winner Keely Wee and "Superband" runner-up Da Feng Chui. Other participating musicians included popular YouTube group Fun Jam Band,"Campus SuperStar" male runner-up Benjamin Hum,  Iocal singer Tay Kexin, student-songwriter Nelson Tan and songwriting duo Good Morning!.
The free seminar was organised by Year 2 Chinese Media and Communication students from Ngee Ann Polytechnic's School of Humanities and Social Sciences, to promote Iocal Mandopop and introduce youths to Iocal musicians and singers.
"Your Music Seminar" was an event brought together by the Year Two students in Chinese Media and Communication, to promote local Mandopop as well as introduce youths to local musicians and singers. In a mere period of two months, the students had organized publicity events, set up a Facebook page, searched for possible partners and sponsors and liaised with various record companies.
The first part of the seminar was kick-started by a speech from the director, and the sharing of 5 groups of young local musicians. Nelson Tan, the first speaker, shared about his composing experiences. At the young age of 22, he has already produced many music videos for the songs he wrote. He was crowned the champion of C'ING 2011 song writing competition for his song "Growing Up".
Nelson Tan is currently studying at Nanyang Technological University, School of Art, Design and Media. He has composed more than 100 songs, many of which have been turned into music videos which are directed, produced, shot and edited by him.
He is able to play a variety of musical instruments, such as piano, er hu, harmonica, dizi, violin, drums and bass guitar. His self-composed song "Growing Up" won the 1st prize in the C'ING 2011 Chinese Songwriting Competition. His composition also clinched the top prize in the "Speak Mandarin Campaign Songwiting Competition" in 2011. You can catch Nelson Tan's works on YouTube Channel nelsontyc.